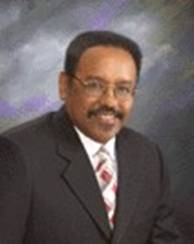 On behalf of SHORE UP! Inc.'s Board of Directors and staff, thank you for visiting our website.  We trust that you will find this information useful and informative.
SHORE UP! is dedicated to empowering people, changing lives, and building communities.  We feel confident that in the future, despite an ever-changing and uncertain world, we will be able to continue to inspire people, help build communities, and improve the lives of Maryland citizens.
Our vision is to create opportunities and provide valuable resources in order for individuals and families to maintain long-term independence and become economically self-sufficient.  We firmly believe that each individual should be provided an opportunity to work, an opportunity for education and training, and an opportunity to live in decency and dignity in the community.
We embrace this challenge by exploring new opportunities and resources to reach out to our program participants and help them achieve self-sufficiency.  The agency will continue to rise to greater heights and reshape, realign, and refocus our efforts as economic conditions fluctuate.
SHORE UP! will continue to provide an integrated, holistic, and seamless service delivery system to families and communities so that they can achieve long term self-sufficiency.
Whether you are a program participant, donor, volunteer, an employee of one of our partner organizations, or simply curious about who we are and what we offer, we welcome you and trust that you will learn more about the exciting and innovative work that SHORE UP! is accomplishing in our communities.  With your support, we will continue to help others succeed.
Sincerely,
Freddy L. Mitchell
Executive Director