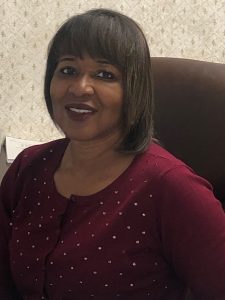 SHORE UP! Inc. has announced the appointment of Elmira Whittington Brown to serve as chief financial officer for the Community Action Agency. A native of Crisfield, Md., Brown has worked over 30 years in the field, with all of her experience gained at SHORE UP! She replaces former administrator of Fiscal Management, Bruce Wharton, who passed away July 2020 after a 41-year tenure with the agency. Brown worked in an interim capacity until her official appointment.
"After 34 years at SHORE UP!, Elmira has demonstrated her knowledge of Fiscal Management, as well as her fervor for the agency and the community we serve," stated Executive Director Freddy L. Mitchell. "She learned from a seasoned professional, and I have no doubt she will continue her diligent work ethic in this new capacity."
The Norfolk State University graduate began working with SHORE UP! in 1986 as a Fiscal office manager and has assumed every position in the Fiscal office since that time, including Fiscal specialist and assistant Fiscal administrator. Brown received a Bachelor of Science degree in Business Education and Business Administration, along with extensive training in non-profit accounting.
Categories: News Releases & PSAs
Related Posts
SHORE UP! Inc. reminds residents in Wicomico, Worcester and Somerset counties that now is the . . .
Read More
SHORE UP!  Inc., a non-profit Community Action Partnership located in Salisbury, Md., is excited to . . .
Read More