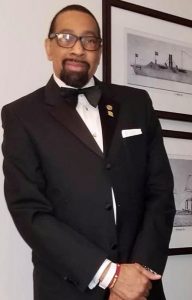 "In life we loved you dearly, in death we love you still. In our hearts you hold a place, no one else will ever fill."
On Monday, July 27, 2020, SHORE UP! Inc. received news that our long-time administrator of Fiscal Management, Bruce Wharton, passed away. Bruce was a 41-year employee of the agency.
Since he began with SHORE UP!, Bruce also served as a Career Information media tech, Fiscal assistant, Fiscal specialist and Fiscal manager before matriculating to the role of administrator.
"Bruce was a valued employee of our agency who tirelessly dedicated his time to ensuring that SHORE UP! was successful," said Executive Director Freddy L. Mitchell. "He had a charismatic personality, understood his craft, and was a respected colleague whom I also considered to be a dear friend. He will be sorely missed."
SHORE UP! Inc. sends heartfelt condolences to Bruce's wife and COO, Maria Morris, and his entire family.
Categories: News Releases & PSAs
Related Posts
SHORE UP! Inc. is now offering its FREE Tax Preparation Program for eligible individuals through . . .
Read More
Home heating bills are expected to rise this winter. According to the Energy Information Administration, . . .
Read More