Many of SHORE UP!'s 13 Early Head Start and Head Start facilities are set to offer in-person learning for students. The following centers will open Monday, March 1: Berlin, Chestertown, Crisfield, Easton, Grasonville, Hurlock, Snow Hill and Stockton. Additional centers will open Monday, March 15, including Eden, Princess Anne, Salisbury, St. Clair and St. Michael's.
According to Dr. Corey Bowen, director of the Early Head Start and Head Start programs, a phased-in approach to learning will gradually allow the agency and families in various areas along the Eastern Shore to adjust to new protocols and operating procedures.
"SHORE UP! began virtual learning March 2020, so it has been one year since our centers have been fully operational," says Bowen. "It will take time for students and families to acclimate to new rules regarding transportation, how we provide lunches, how naps are taken, masks and more. We want to have the ability to really assess how things are going those first few weeks. Then, we can transition into fully opening additional centers."
According to Bowen, the agency has devised a reopening plan based on guidance from the Maryland State Department of Education and the Centers for Disease Control and Prevention.  For example, parents will not be allowed into the center. Also, to ensure social distancing while students are being transported on the school bus, only one student will be assigned to each bus seat with the exception of students from the same household. In those cases, these students may be seated together.
For parents who prefer for their children not to report to the centers, Bowen says the agency's virtual option was afforded to them with some modifications.
For more information on SHORE UP!'s Head Start and Early Head Start programs or to register, visit www.shoreup.org, or call 410-749-1142 ext. 341. Early Head Start and Head Start are federally funded programs for economically disadvantaged families.
Categories: News Releases & PSAs
Related Posts
Although SHORE UP!'s offices are now closed to the general public, eligible individuals may still . . .
Read More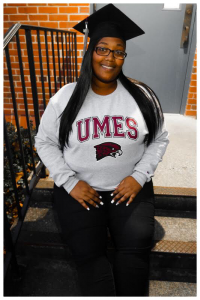 The "earn while you learn" slogan is now appropriate for SHORE UP! Inc. The Community . . .
Read More