Pictured (l-r) Brad Bellacicco, director of the Shore Transit Division, and James Trafton, director of Transportation for SHORE UP! Inc.
 SHORE UP! Inc. was recently the recipient of a generous donation from Shore Transit. The public transit agency donated two buses to SHORE UP!, a Community Action Agency serving seven counties on Maryland's Eastern Shore. Both buses are equipped with a wheelchair lift, two wheelchair seats and seating for eight.
According to Brad Bellacicco, director for the Shore Transit Division, the buses were donated because they had exceeded the Federal Transit Administration's useable life criteria. They were provided to SHORE UP! primarily because of the agency's mission of revitalizing communities and empowering individuals and families to achieve economic security. Shore Transit, a division of the Tri-County Council for the Lower Eastern Shore of Maryland, is the regional public transportation agency for Somerset, Wicomico and Worcester counties.
"SHORE UP! has served the Lower Shore community well," says Bellacicco. "These buses are in relatively good shape. We are pleased to pass them to SHORE UP! Inc. to support their important mission. Since SHORE UP! is a Maryland Transit Administration (MTA) 5310 grant recipient, we are allowed to pass these surplus buses to them as another MTA approved transportation provider."
The additional buses will be utilized to serve clients in SHORE UP!'s Adult Day Services program, operating in the Shady Pines Center located in Salisbury, Md.  The program offers daily care to individuals with disabilities, ages 16 and up, and the elderly. Buses will be added to the agency's current fleet to transport Adult Day Services program participants to and from home and on other occasional local trips, such as the area mall and grocery shopping. Although the center is currently closed due to COVID-19, Executive Director Freddy Mitchell says the buses will be put to good use once the center safely reopens.
"We are so appreciative of this donation from our community partner, Shore Transit," says Mitchell. "These additional buses will significantly impact the lives of Wicomico and Somerset County clients who lack transportation and need medical supervision throughout the day, as well as their caregivers.  Once we transport our clients to the center, they will engage in meaningful activities involving and improving their mental and cognitive processes. Care throughout the day will also ease the burden on their families and/or caregivers."
For more information on SHORE UP!'s Adult Day Services program, visit www.shoreup.org.
Categories: News Releases & PSAs
Related Posts
SHORE UP! Inc. is currently accepting applications for its Early Head Start and Head Start . . .
Read More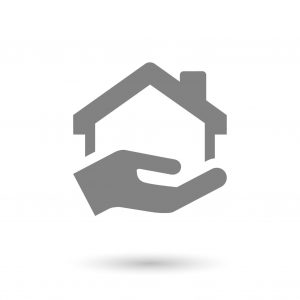 Applications are now being made to Rural Development for a Housing Preservation Grant to serve . . .
Read More