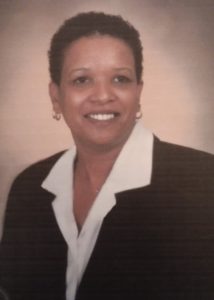 Lauren Dorman can recall applying to receive funding from SHORE UP!'s Energy Assistance Program in the early 2000's. She was a little hesitant at first about submitting an application, but the resource was essential during some rough patches.
 "I was a single parent raising a child, and my Electric became more than I could pay," recollects Dorman. "I was a little proud, but I wasn't too proud to accept something that was meant to really just help me."
SHORE UP!'s Energy Assistance Program will begin its new season on Thursday, July 1, 2021, with agency staff and Delmarva Power representatives on hand to help more individuals like Dorman.
A new Energy season means that if customers applied for Energy Assistance in 2020, they may again apply to receive grant funds for a New Year, 2021. Individuals or families who meet the income eligibility guidelines and reside in Wicomico, Somerset or Worcester Counties, may apply for support and may receive payment for current or delinquent electric bills. Payments will be made to the recipient's electrical providers, including Delmarva Power, Choptank Electric Cooperative, the Town of Berlin or A&N Electric.
According to Wicomico County Energy Coordinator Keith White, applications submitted in July are for the winter that is coming and for electric assistance.
"In July, those who apply for the Electric Universal Services Program, providing financial assistance for electric bills only, will receive funding around August," says White. "Funding for the heating grant, or the Maryland Energy Assistance Program, will be between October and November."
July 1 will not only be the first day to apply for assistance, but Delmarva Power representatives will be at the Salisbury office from 9 a.m. to 3 p.m. to answer any questions customers may have regarding their bills.
Dorman, now a retired teacher, acknowledges the role that SHORE UP! played in her life, especially when she lost her mom and fiancé in the same year, making her situation even more difficult.
"Once you pay your bills, you feel satisfied and accomplished," says Dorman. "I really appreciate SHORE UP! The agency is a necessity and a blessing for a lot of people."
To apply for SHORE UP!'s Energy Assistance program, call 410-749-1142 ext. 1988, or visit Energy Offices at 500 Snow Hill Road in Salisbury, 12409 Loretta Rd. in Princess Anne or 6352 Worcester Highway in Newark. Due to COVID, customers will receive assistance in an outside area at all facilities.
Categories: News Releases & PSAs
Related Posts
"In life we loved you dearly, in death we love you still. In our . . .
Read More
From SHORE UP! Inc. Early Head Start/Head Start to all of our children and families, . . .
Read More