SHORE UP!  Inc., a non-profit Community Action Partnership located in Salisbury, Md., is excited to announce its newly redesigned website at shoreup.org. The website launched today and includes a more modern look, easier navigation and information on all of the programs which now assist over 15,000 individuals on Maryland's lower Eastern Shore.
The website redesign, completed by D3 Corporation in Ocean City, Md., was possible due to a grant the agency received from the Community Foundation of the Eastern Shore. The Technical Assistance and Capacity Building Mini Grant supports 501c3 organizations "for pilot projects, organizational improvement and capacity building, technology and equipment purchases," according to the Foundation's website.
Shoreup.org now includes information on the company's Early Head Start and Head Start programs, Employment Training opportunities, Free Tax Preparation service, Energy Assistance and more. There is a link to SHORE UP!'s social media channels, and visitors can now scroll to the bottom of the homepage to convert the entire website to English, Spanish, Chinese, French or Haitian Creole.
"We designed this website to be user friendly, offering quick and easy access to the information that is important to our clients," said SHORE UP! Executive Director Freddy Mitchell. "There is a section where we will add our events for 2020, and we encourage everyone to visit the Join Our Team page under Employment which has the list of current jobs available."
Categories: News Releases & PSAs
Related Posts
Children in SHORE UP! Inc.'s Head Start and Early Head Start programs will begin the . . .
Read More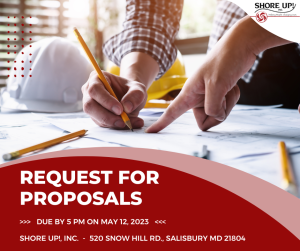 REQUEST FOR PROPOSALS! Sealed proposals for the following services will be received by SHORE UP!'s . . .
Read More